EasyTrack Temporary Flooring System
A Temporary Flooring System Solution
EasyTrack is a newly developed temporary flooring system suitable for both inside and outside. It is made from recycled strong polypropylene for maximum life with minimum breakages, and is also recyclable at end of use, helping you meet sustainability targets.
All components are lightweight yet very strong. All parts can be easily and quickly locked together to make a robust surface. To increase strength, the components of the system can be "brickbonded". EasyTrack is ideal for:
-marquees
-outdoor festivals and concerts
-weddings and parties
-camping and other outdoor activities
-children's playground areas
-health and safety compliant flooring
-building site walkways and solid grounds
-use in the garden, to replace decking or patio, and allowing for water drainage
Find out more here.
Sizes:
The main panel is 58x58cm and the ramp panel is 58x21cm.
We now do EasyTrack temporary flooring in a variety of colours! For more information, get in touch on 01204 361547. To request a sample, visit here.
Want to know more about the applications of EasyTrack? Watch our video now!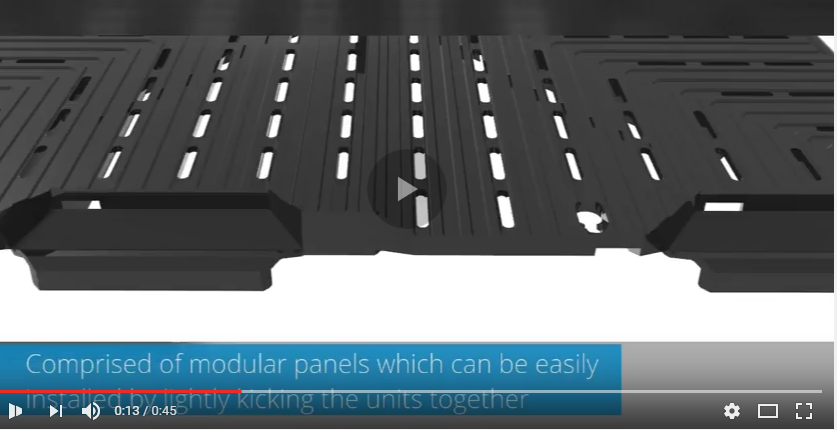 This product is part of our Ground Protection range. To view the rest of the products in this range, click here.