EasyPave Permeable Paving System
A Permeable Paving Tray System
EasyPave is a permeable paving tray that can be placed beneath paving and other floors, and which saves time and money. The parts of the paver can be easily clipped together in order to build a surface which can take a load of over 100 tonnes/sqm.
The sub-paviour tray is manufactured in the UK to ISO9001 Quality Standards. It is made from durable polypropylene, making it robust and very strong, yet lightweight. Easy to handle and install, this is the solution to your paving needs.
nominal size: 1000 x 500 x 38mm
weight: 2.4 kg
EasyPave can also be used as a component of a Green Roof System, a base for garden buildings, and a sub-base for exhibition flooring or events. Find out more here.
Now with a stiletto-friendly covering on the top, ideal for events!
Want to find out more about the applications of EasyPave? Watch our video now!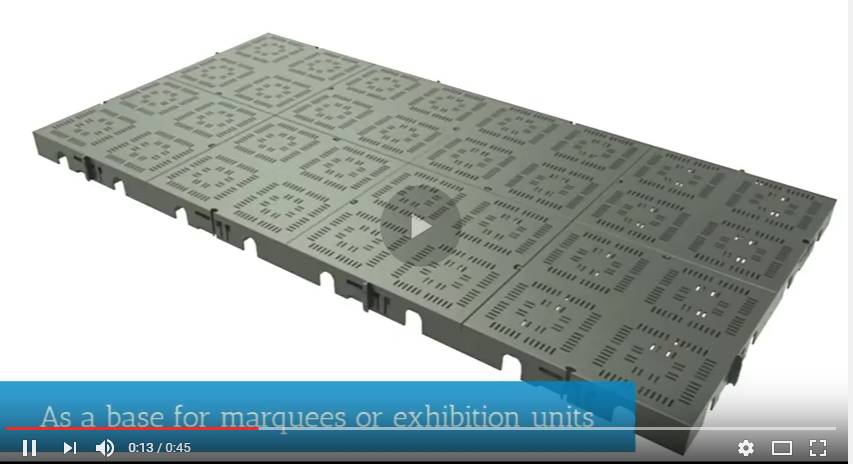 This product is part of our Ground Protection range. To view the other products in this range, click here, or to request a sample visit here.